Network Transfer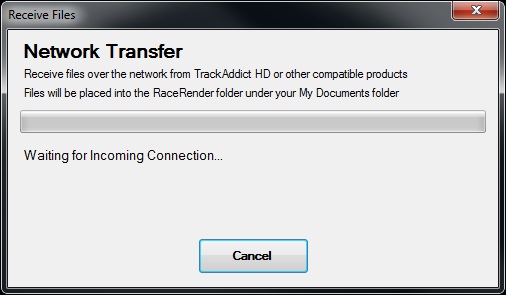 This screen can be reached from the Main screen, using the Receive Files Over Network / WiFi option under the File menu.

It allows RaceRender to receive data and video files over a local network connection from the TrackAddict HD app (version 1.4 and higher), and other compatible products. Files will be placed into the "RaceRender 3" folder under your "My Documents" folder, and a new project will be created with them.

After receiving files successfully, this screen will automatically close, and you will be presented with a menu to choose a datalogger template.

Note: You must be on this screen for other devices to be able to see RaceRender and choose to transfer files to it.

Note: If you have a firewall or are prompted, be sure to allow RaceRender to access the local network.