About Screen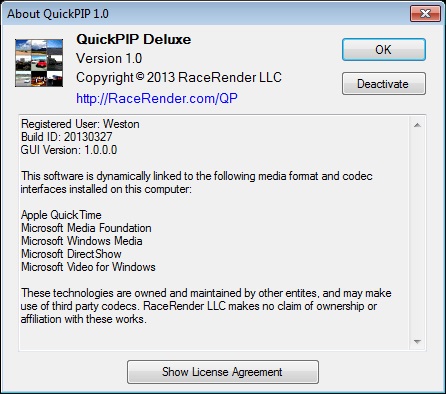 This screen can be reached from the Main screen, under the Help menu.

Controls on the About Screen

Upgrade Button - Only shown in the Free Edition. Takes you to the Edition Upgrade screen, where you can activate the Deluxe Edition of the product.


Deactivate Button - Only shown in the Deluxe Edition. Deactivates the premium edition, causing the product to revert to the limited Free Edition the next time the program is restarted.


"Show License Agreement" Button - Shows the license terms and conditions for this product.
Copyright &copy 2013 RaceRender LLC