RaceRender 3

Features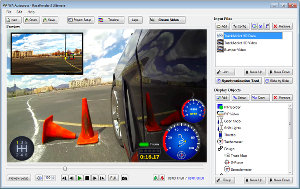 RaceRender enables you to easily create amazing videos with custom data overlays, GPS telemetry, multiple camera picture-in-picture, split-screen, camera-switching, and more! Impress your fans with high-tech video and up to 1080p!

Your Video + Your Data. Enjoy the flexibility and affordability of being able to use a variety of different cameras and data sources.

RaceRender is affordable and packed with features. It's especially well suited for users who want to make use of multiple cameras or data recorded by a GPS or datalogger. Whether you want to create professional videos, or just fun amateur clips, RaceRender offers a wide range of features to get the job done without breaking your budget.

Create data overlays on your videos for auto racing, autocross, rally / rallycross, drag racing, drifting, gymkhana, motocross, aviation, sailing, cycling, mountain biking / MTB, running, and many other telemetry data visualizations! Also includes additional features for road course racing and track days.

Available for Microsoft Windows® and Apple Mac OS X® Try RaceRender Today for Free!
---
Multiple Cameras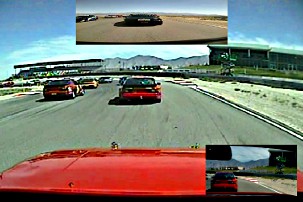 Works with many popular cameras and video file formats. Supports multiple cameras with picture-in-picture, split-screen, and camera-switching capabilities.

Data Overlays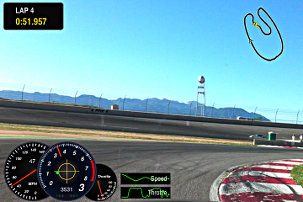 Overlay data from a wide variety of data systems, GPS loggers, and even smartphone apps! File formats include CSV, NMEA, GPX, TCX, FIT, and others. Try yours today!

Customize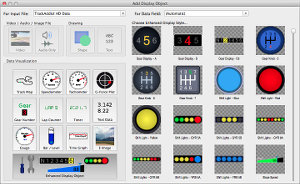 Many great templates and styles are included so that you can make amazing videos right away, but why stop there? Easily change the look, colors, sizes, and layout to make it your own.
Free Edition
Download
Deluxe Edition
Buy Now!
Ultimate Edition
Buy Now!
Price

Free!

34.95

USD




26.95

EUR

44.95

USD




33.95

EUR

Maximum Output Video Length
3 Minutes
With RR Logo
Unlimited
No Logo!
Unlimited
No Logo!
Maximum Input Files / Objects
(subject to system and other technical limitations)
4
128
128
Maximum Display Objects
24
256
256
Maximum Timeline Segments
3
64
64
Multiple Video Pictures
Picture-in-Picture, Split-Screen, Quad, etc.
Yes
Yes
Yes
Customizable Layouts & Sizes
Yes
Yes
Yes
YouTube Uploader
Yes
Yes
Yes
Trimming and Synchronization Tools
Yes
Yes
Yes
Picture Mirroring / Flipping
Yes
Yes
Yes
Basic Chroma Key
Yes
Yes
Yes
Transparency / Watermarking
Yes
Yes
Yes
Custom Text Overlays
Limited
Yes
Yes
Audio Volume & Balance Adjustments
No
Yes
Yes
Picture Cropping & Digital Zoom
No
Yes
Yes
Picture Rotation
No
Yes
Yes
Picture Adjustments
Brightness, Contrast, Color, Hue, and others
No
Yes
Yes
Data Overlay Customizations
Basic
Basic
Full Features
Support for Auxiliary Data Channels
Yes
Yes
Yes
Import Realistic Background Images
(available for most data display objects)
Limited
Limited
Full
Track Map & Position
Basic
Basic
Full
Speed Display
Basic
Basic
Full
Engine RPM Display
Basic
Basic
Full
Traditional Gauges
Basic
Basic
Full
Enhanced Displays
Shift Lights, Gear Knobs, Unique Gauges, and more!
(scriptable for an advanced level of customization)
Basic
Basic
Full
Bar / Level Graph
Full
Full
Full
Time Graph
Full
Full
Full
G-Force Plot
Full
Full
Full
Text Data Display
Basic
Full
Full
Lap Number & Timer
Basic
Full
Full
Gear Indicator
Basic
Basic
Full
Features and capabilities may be subject to system and other technical limitations.
Data features depend on compatibility with data provided by other products. As a result, some features are not functional with all data systems or sources, and this is subject to change at any time and without notice.